Dr. McBride Provides Benefits to Those "That Will Follow Me for Many Generations to Come"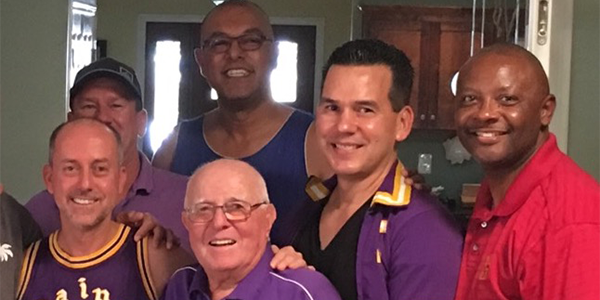 The Catholic community of the Archdiocese of Los Angeles (ADLA) has a rich history which traces back to the very foundation of our modern society. Indeed, the missions and ministry of the Catholic Church are what shaped many of our California cities and communities today. Those who came before us laid the foundations of our parishes and schools and left a rich legacy behind for us. Some parishioners are now considering how they can pay it forward.
One such individual who is doing just that is Dr. Richard McBride, a retired Long Beach dentist, father of five and life-long Catholic who's led a life dedicated to volunteerism and charity. Dr. McBride spent 30 seasons as a volunteer youth basketball and golf coach in Long Beach, leaving a legacy of hundreds of grateful players and families.
Though he enjoyed his time coaching, he and his late wife Barbara found great joy in service to their faith. Often, Dr. McBride could be found as a guest teacher at St. Anthony High School (Long Beach) and at St. John's Seminary presenting on "Marriage and Family."
McBride's children attended St. Barnabas School where his wife was a beloved teacher and principal. As an alum, parent, teacher, coach and volunteer at St. Anthony High School, he has chosen to give to Catholic schools through his Living Trust. Dr. McBride hopes his story will inspire others to provide for their ADLA parishes and schools in their estate plans.
"My experience with Catholic schools meant the world to me. The education, the values, the relationships are PRICELESS. I elected to split my trust six ways with my five children and Catholic schools, each receiving an equal share. I'm thrilled to be able to leave a legacy gift providing the same benefits to the tens of thousands of students that will follow me for many generations to come."